The SOILart SOIL ART CALENDAR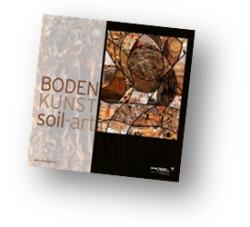 A creative competition stood at the outset, within the framework of which 150 educational institutions created more than 550 impressive pieces of art.
Paintings with the Colours of the Earth, which have earned the enthusiasm of non-professionals and professionals.
A panel of experts chose the 80 best pieces of art and assessed them. More than 2,000 visitors finally voted for the final winners within the framework of a public jury on April 23, 2008 at the Lower Austrian Provincial Museum.
The 13 best paintings of the competition "with the Colours of the Earth" are collected in this Soil Art Calendar.
The Calendar may be acquired for EUR 5,00.
Click here for the online order form for the Soil Art Calendar.
br>
Contact
Association BIENE
(Boden- Bioenergie- und Nachhaltigkeits Netzwerk NÖ|EU)
Ing. Klemens Rybaczek
Braiten 5
A-3153 Eschenau
Email: office@biene-netzwerk.at