august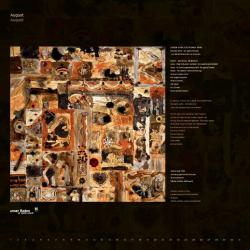 A SMALL PIECE OF LAND TO EVERYONE
The same earth - the same soil.
... only the neighbourhood is different.
On the right: loves meadows. With flowers!
On the left: likes bushes. Exotic. Square cut!
On top: fond of vegetable gardens. The entire family!
On bottom: never at home. No relationship!
And what about us? In the middle?
We show respect!
And we harvest.
From everybody!
Their smile.
And our peace.
artistic idea
Primary school in Ybbs
creative group of Sabine Amstler
18 pupils
Sabine Amstler, supervising teacher
br>
Contact
Association BIENE
(Boden- Bioenergie- und Nachhaltigkeits Netzwerk NÖ|EU)
Ing. Klemens Rybaczek
Braiten 5
A-3153 Eschenau
Email: office@biene-netzwerk.at