april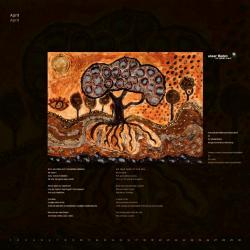 WE TAKE CARE OF OUR SOIL
We are alive!
This goes without saying.
All of us. The whole of mankind!
What does actually keep us alive?
The sun? Rain? Crops?
Also these. Certainly.
In spite of this.
There would be no harvest
if the upmost 30 centimetres of fertile soil were lacking!
Everything stems from the soil!
The soil keeps us alive.
artistic idea
Primary school in Wolkersdorf/Obersdorf
3a
23 pupils
Irmgard Strewitzer, supervising teacher
br>
Contact
Association BIENE
(Boden- Bioenergie- und Nachhaltigkeits Netzwerk NÖ|EU)
Ing. Klemens Rybaczek
Braiten 5
A-3153 Eschenau
Email: office@biene-netzwerk.at