coil of life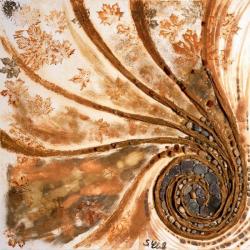 COIL OF LIFE

Life is looking for its way.
It forms itself according to some mysterious plan.
A shining trace.
Light, which overthrows darkness.
Warmth, which vanquishes the absolute cold.
Astonishing image of this order: Soil!
It bears the traces of all the history of life.
Through soil, the chaos of death and destruction is transformed.
Into new life. Through the ages!
artistic idea
Lower Austria Counsel for Environmental Affairs DI Josef Plank
Irena Rácek
HR Hermann Helm
br>
Contact
Association BIENE
(Boden- Bioenergie- und Nachhaltigkeits Netzwerk NÖ|EU)
Ing. Klemens Rybaczek
Braiten 5
A-3153 Eschenau
Email: office@biene-netzwerk.at